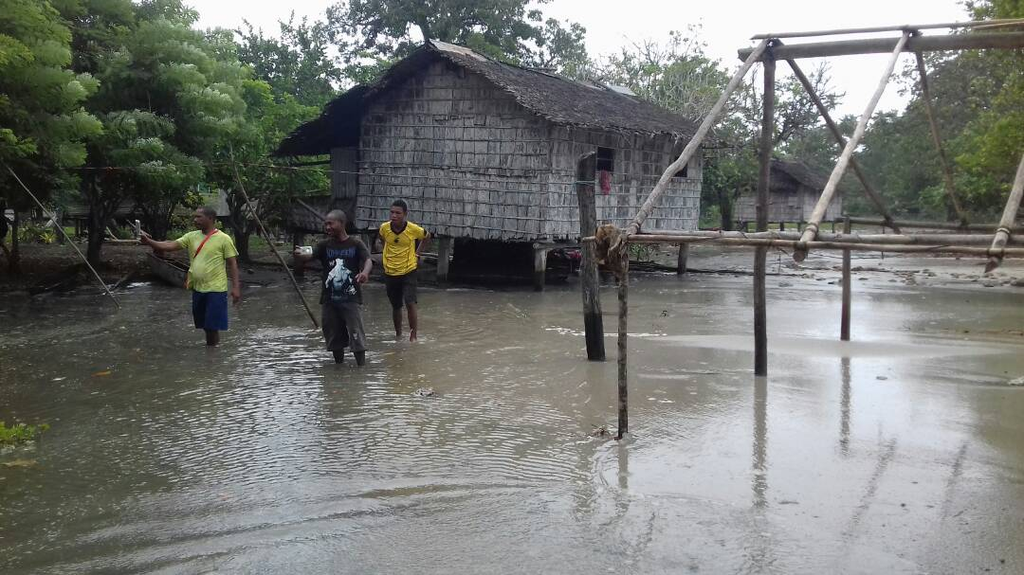 Last week Cool Earth's partners in Papua New Guinea suffered one of the most extreme king tides on record. Surging waters flooded the coastal communities, with Gadaisu village being the worst affected.
These annual super-high tides are capable of travelling up to 100 metres inland, inundating water sources with undrinkable salt water and damaging everything in their path. Homes and gardens are flooded every year, crops are wiped out and the wreckage and displacement takes months to fix.
In the most extreme cases, families are forced to abandon their homes and relocate further inland.