Our work with Fauna & Flora International (FFI), local communities and the indigenous Khmer Daeum in the Cardamom Mountains, Cambodia has come to an end. And yes, we know this is The Bright Side and all about positive news but stick with us.
This is a story about change.
The communities involved in the Cardamom Mountains project have been hugely inspiring to us in the last two years. The learnings made, the climate action carried out and the radical optimism created will continue to drive our approach. We're sure of it.
However, to get to where we (and the planet's carbon sinks) truly want and need to be we have to make difficult decisions.
We left to cool Earth better.
This means focusing on the three biggest tropical rainforests specifically and supporting smaller, local organisations, to make your cash count.
In the past two years, our strategy has become clearer than ever. Clarity is an extremely sought after perspective in our often complex world. With this clarity we're invigorated with newfound ferocity and ambition to cool Earth that feels true to who we are and true to what we believe in.
We want to continue to draw the straightest line possible from our supporters to those on the frontlines of the climate crisis. The truth is we want to work even closer with people on projects that return the power and autonomy that's deserved. And of course on more projects that are effective at bringing about climate justice.
In closing one chapter we've started another.
Our partnership in Cambodia was a successful one – not just for the people and rainforest. We're grateful for the learnings and even more so that the people we work with will continue to get support if and when they need it. What's next for us is extremely exciting as we springboard into new places, pushing our belief in people, rainforest and cash further than ever before.
We continue to believe in communities in the Cardamom Mountains.
How could we not? Communities in the Cardamom Mountains have always been the very best protectors of their rainforest. We have seen incredible feats of climate action, commitment and passion in standing up for nature in spite of many pressures and obstacles. This, as we're sure you'll be happy to hear, will continue thanks to FFI's support.
These are the projects you helped fund.
We're so very proud of the climate action that happened and will continue to happen with FFI, the work that you helped to fund.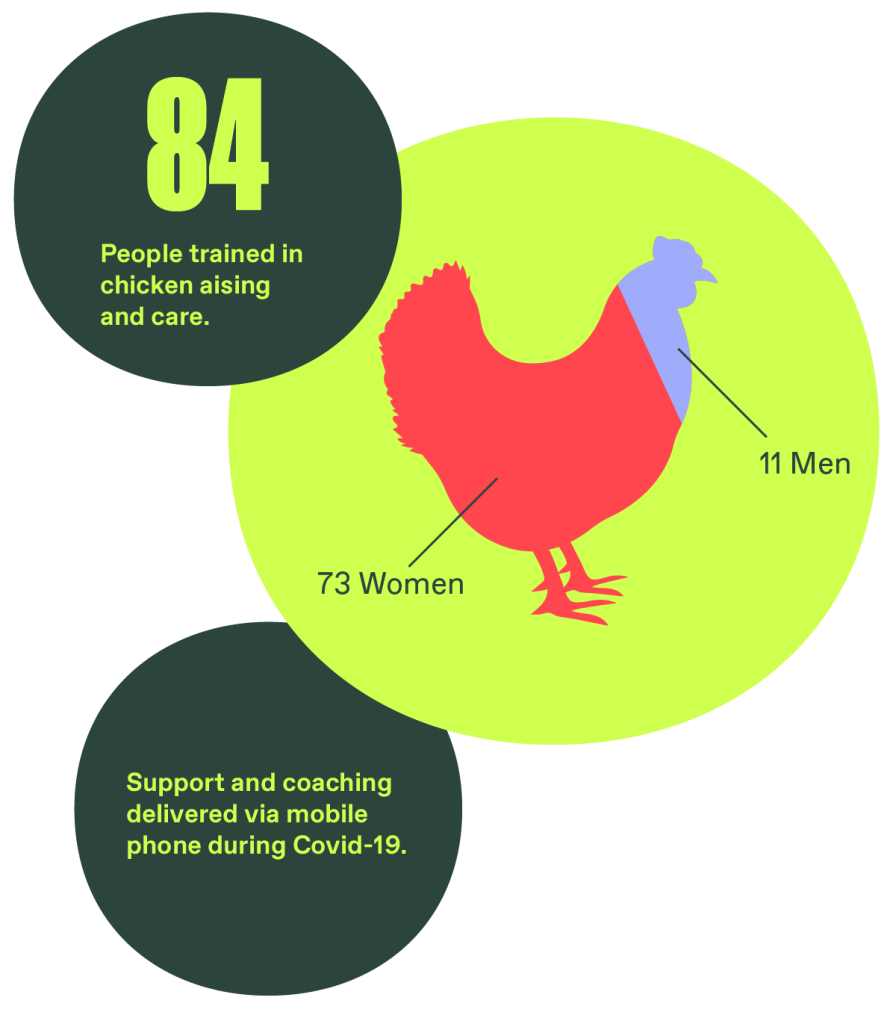 To tackle financial pressures, women were given backing to start businesses raising chickens for food and for sale. Alongside cash resources, women in the community gained invaluable paraveterinary skills to ensure the health of chickens in their community and beyond.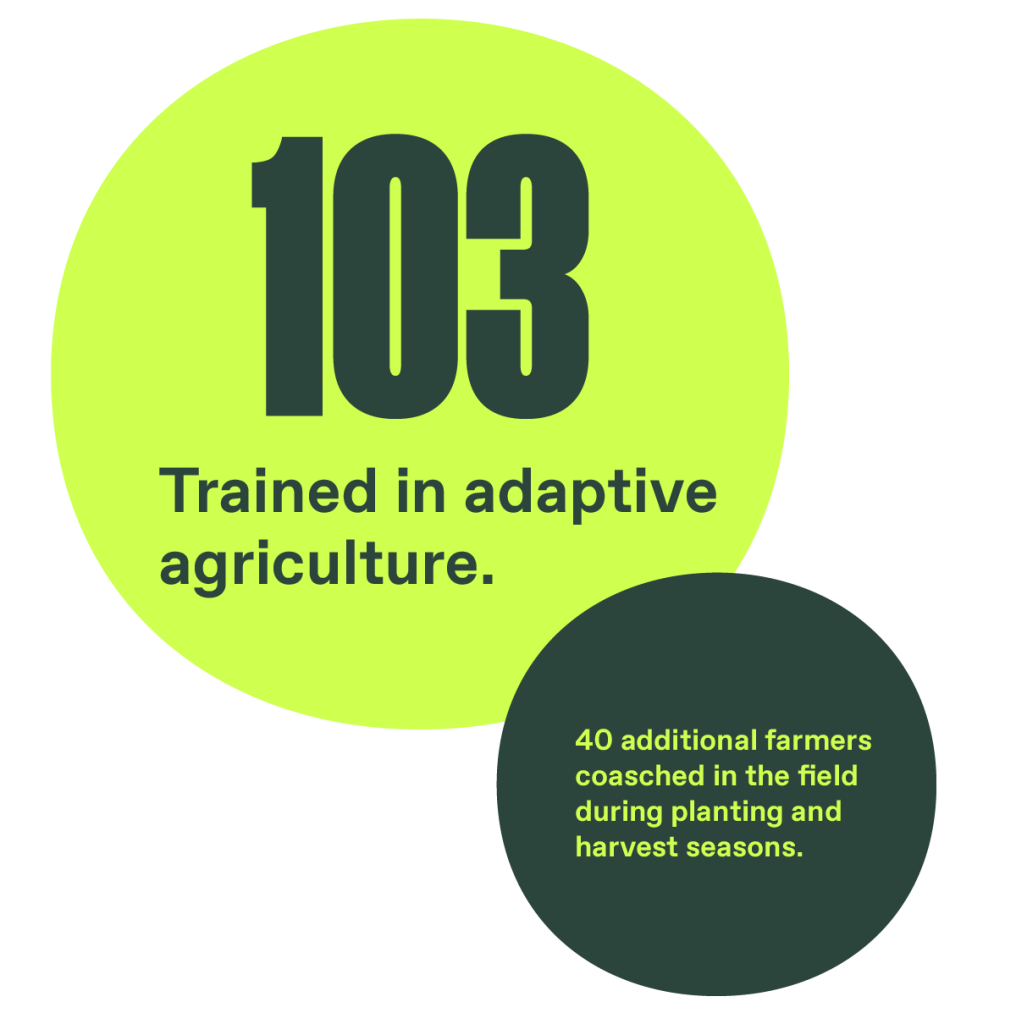 Technical training sessions for skill-sharing and training on contemporary farming methods are helping to improve crop yields. New approaches are needed to adapt to changing conditions and tackle food security. More rice means more income and better health and resilience for communities.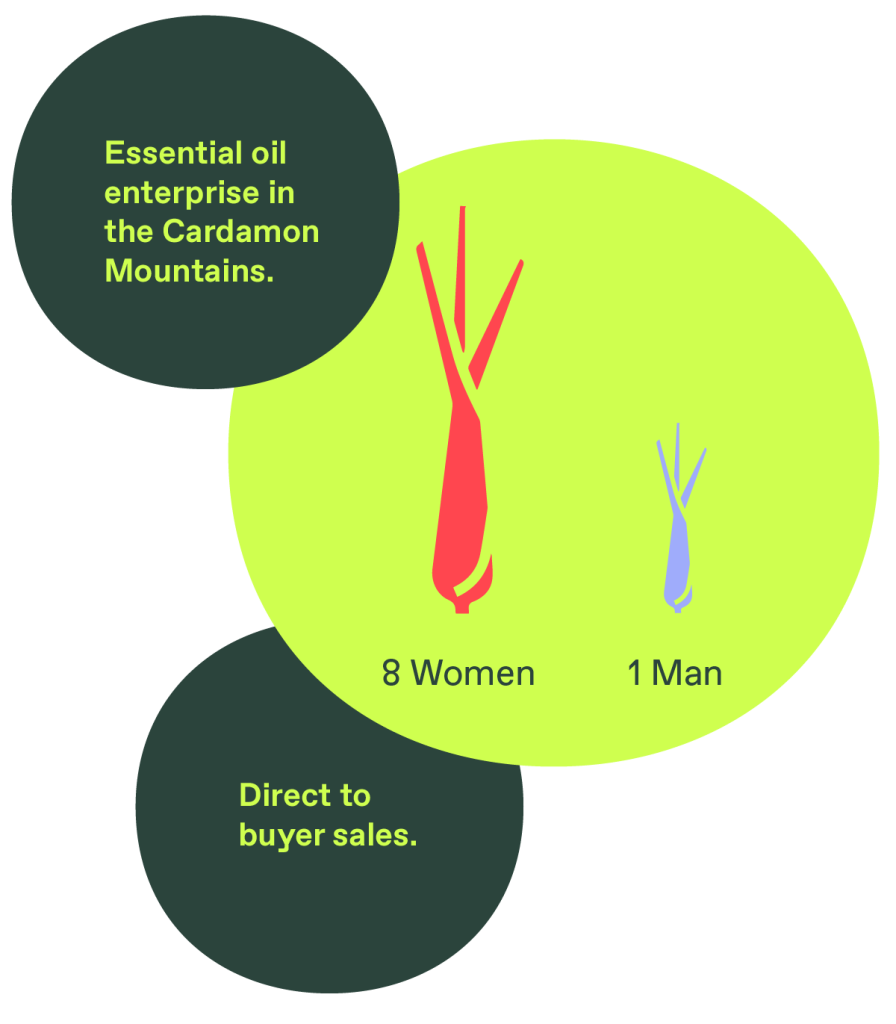 Lemongrass grows easily in the Cardamom Mountains. A cooperative in our partnership harnessed this and began work to transform it into a high value and highly sought after product. Dragons Den, eat your heart out. From there, a micro-enterprise was born that buys lemongrass from community members and distils it into oil. This creates a new source of income, for the communities providing the lemongrass and the members of the co-operative alike. This project, again developed by exceptional women, bucks the social norms of Cambodia creating confidence, power and needed income in a sustainable way.
120,634 acres are being protected by the Cardamom Mountain communities.
Local communities and the Khmer Daeum will continue to adapt to the climate pressures and excel in the face of it due to their attitude and appetite to protect their home and their way of life.
We'd like to thank the local communities, FFI and you, our supporters for your continued support and understanding that change is good. We are so grateful that you are here to make good things happen in rainforest and help to cool Earth in new and exciting ways.
We want tropical rainforest to be looked after by the people that live there.
It's why our work is led by indigenous and local peoples – not us.
With initial backing and resources, we hope people are able to leapfrog the social, political and environmental pressures to have autonomy and continue the protection of their rainforest and their way of life. Not just because that is the right thing to happen but because people living in rainforest cool Earth.