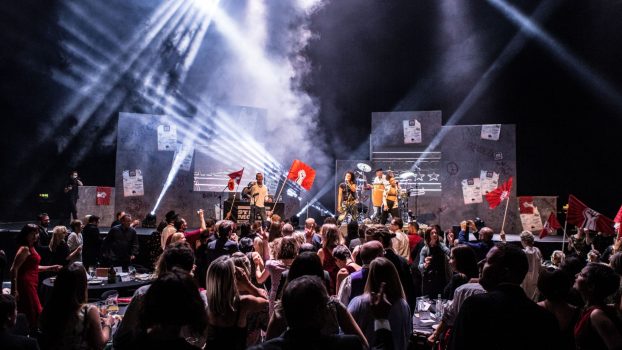 Cool Earth wins P.E.A. Award for best international NGO
Sustainability champions named at green carpet event in Brighton on Saturday 3rd October.
The P.E.A. (People. Environment. Achievement) Awards recognise the crucial contributions of the inspirational people who are making difference to the green agenda.
This year marked the fifth anniversary of the green carpet awards ceremony that recognises sustainability champions from around the world.
Individuals and teams from up and down the UK – from Aberdeenshire to Cornwall – were honoured for setting new standards for sustainability, in sectors ranging from business and shopping to re-wilding and education.
Jarvis Smith, founder of the P.E.A. Awards, said,
"The theme of this year's P.E.A. Awards ceremony was Revolution. For me, that means people – from the ground up – taking responsibility and actioning the changes that this world so badly needs. I am thrilled that we're able to recognise and honour tonight's award winners, who are leading the charge in the shift to a more conscious existence."
Cool Earth was recognised as the best International NGO. The judges said:
"As the Cool Earth team says, saving the rainforest isn't a new idea – but managing to do it is. The charity's figures are impressive, and support the idea of leaving key decisions to the local people who know their environment best."