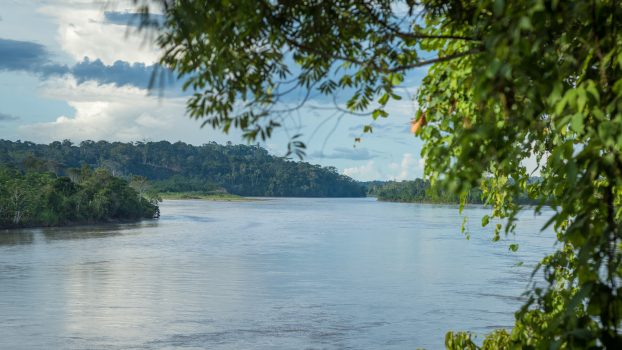 Cornwall's Climate Charity
Cool Earth is a not-for-profit organisation founded and based in Penryn, Cornwall. As Cornwall's only climate charity, our vision is a world where tropical deforestation plays no part in climate change.
As the only Cornish climate change charity, we are proud of our Cornish roots. Through a network of like-minded people determined to overcome global challenges, Cool Earth finds and shares the best ways to protect rainforest around the world.
Working closely with a range of supporters, from researchers at the University of Exeter to corporate partners and local NGOs, Cool Earth supports rainforest communities to keep their rainforest standing. Cool Earth aims to continue to build this network, support local talent to join the organisation and partner with local businesses to help with our mission.
'With offices on Exeter University's Penryn campus, we have fantastic access to some of the great academics in the world of conservation, and through collaboration with Aerospace Cornwall (an ERDF venture) in 2019 we have built up a network of critical friends and partners across UK universities and abroad.'
– Matt Proctor, Geospatial Data Analyst
Although far from rainforest itself, everyday life in the beautiful Cornish countryside is just as dependent on healthy rainforest as it is anywhere else in the world. No matter where you live, we are all dependent on rainforest.
We are only too aware of the future challenges that our changing climate will bring to the Cornish coastline. But for many rainforest and tropical coastal communities, severe weather events and sea-level rise are now a daily reality. It's essential to keep rainforest standing in order to regulate the global climate and reduce pressure on coastal communities right around the world.
Rainforest stores carbon, regulates the water cycle and protects over 50% of Earth's biodiversity. Its importance cannot be understated, protecting rainforest is the most effective climate action there is.
By empowering local people, creating forest-friendly livelihoods and supporting resilient communities, Cool Earth's community-led approach is the most effective forest conservation.
Working with local businesses in Cornwall is a focus for us in the coming years, raising awareness of the need for effective rainforest protection and enabling indigenous communities to plan for their families' futures.