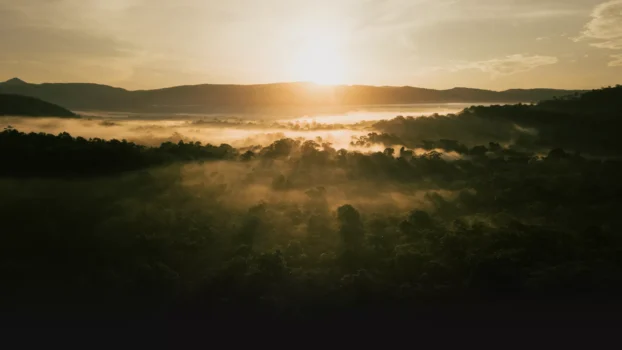 Dame Vivienne Westwood – The Rainforest's Fiercest Advocate
Congratulations to Dame Vivienne Westwood on winning the Beacon Award for An Outstanding Partnership Between a Philanthropist and a Charity, for her partnership with Cool Earth.
It has long been known that fashion icon and philanthropist, Vivienne Westwood, has fought for a revolution in climate change using her influence to rally support for a cause close to her heart. After years of research and frustrations with the government for not moving quickly enough to work against climate change, Vivienne turned to Cool Earth.
Vivienne backed a smart idea. Cool Earth's lightweight and cost-effective model of working with rainforest communities has proven tobe the most effective way of tackling climate change.
"I'VE PUT MY FAITH IN THE FANTASTIC CHARITY COOL EARTH, WHICH WORKS WITH LOCAL TRIBES TO PROTECT RAINFOREST THAT IS VULNERABLE TO LOGGERS. AND THE GOOD NEWS IS THAT IT WORKS" – DAME VIVIENNE WESTWOOD
Like Cool Earth, Vivienne believes in people. From donating over £1.5 million to date, visiting the Asháninka in Peru to dedicating two fashion shows to Cool Earth, Vivienne Westwood's support has been unparalleled. With Vivienne, Cool Earth has worked with indigenous communities to halt rainforest destruction in Peru, Papua New Guinea and the Democratic Republic of the Congo, where deforestation has been the most prevalent in recent years.
"COOL EARTH HAS NEVER HAD A MORE HANDS-ON SUPPORTER. VIVIENNE WESTWOOD WANTS TO UNDERSTAND AND BE INVOLVED IN EVERY STAGE OF SAVING THE RAINFOREST, WHICH MAKES HER THE MOST EFFECTIVE AMBASSADOR WE COULD HOPE FOR" – MATTHEW OWEN, COOL EARTH DIRECTOR
Today Cool Earth celebrates its partnership this exceptional philanthropist, who is actively changing the world we live in through inspirational and strategic philanthropic investments of time, knowledge and resource.
Congratulations Vivienne.
With love,
The Cool Earth Team