Without light.
Without light, our daily lives become so much shorter, more pressured and more restricted.
People living in rainforest already feel pressure. Economic pressure, societal pressure and increasingly, pressure from the climate crisis.
This doesn't just affect mental and physical health. In the case of five villages dotted around the Kupe Muanenguba Division of Cameroon these pressures affect rainforest health too.
Pressure on rainforest = pressure on livelihoods.
As night falls, villages around the Bakossi National Park and Bangyan-Mbo Wildlife Sanctuary have no alternative but to burn large logs to provide communal light.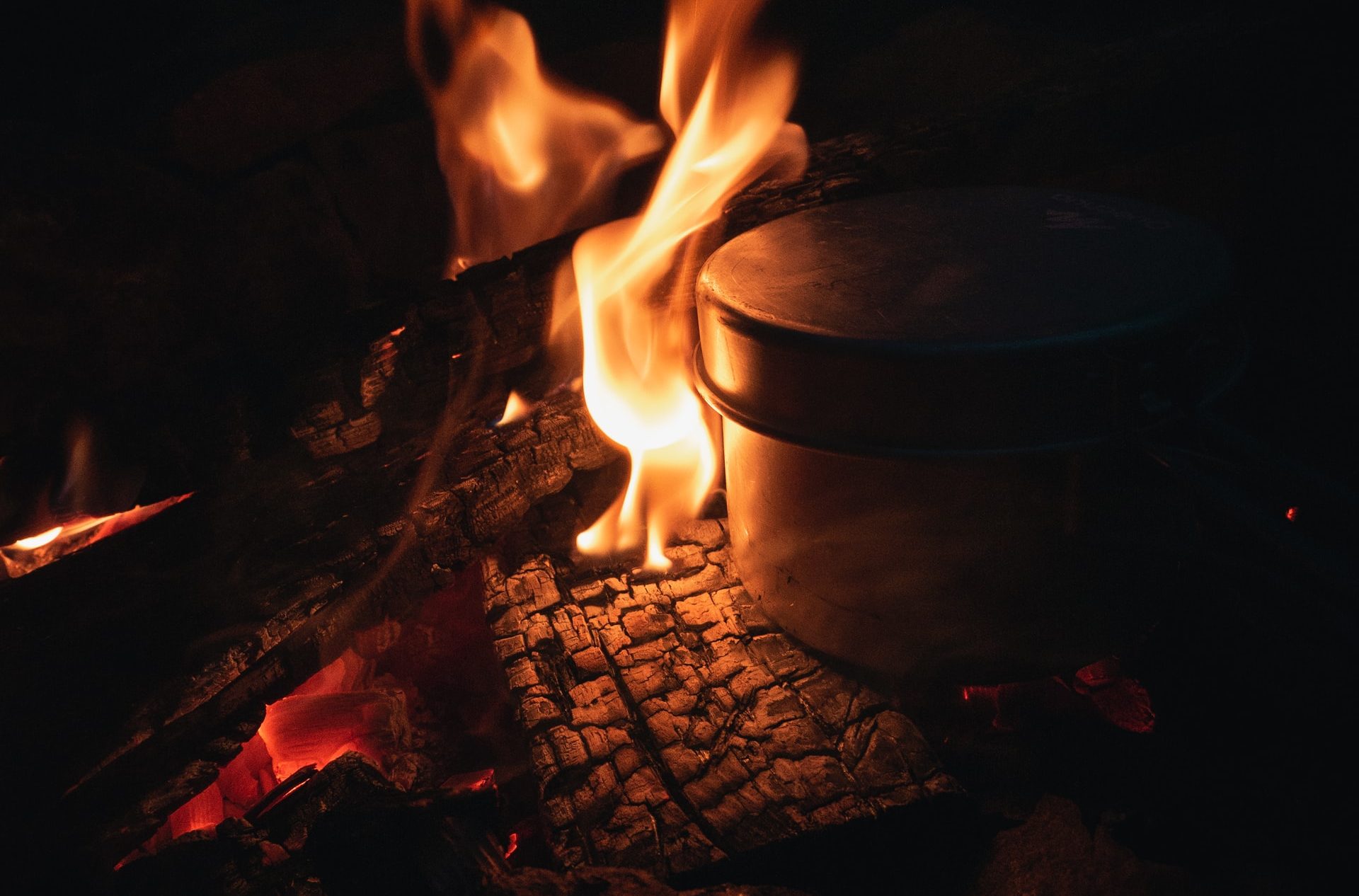 Large logs are needed to be cut and burnt from the same rainforest people rely on for their livelihoods.
This light enables basic, essential activities to continue. Kids can study, food can be prepared and eaten, evening work can take place, people can connect and talk with each other.
People living in this remote area of South West Cameroon don't get electricity at the flick of a switch. The need to cut and burn wood for light is essential despite it cruelly damaging the livelihoods that people are so dependent on.
But there is a solution. And it starts with people.
Enter people-proposed solar power.
We've partnered with the Centre for Community Regeneration and Development (CCREAD), an organisation representing Cameroonian people living around the national park and wildlife sanctuary.
Our role is simple. We listen.
We listened to local people and funded five solar energy farms with your donations. These solar grids are the first of many and with your continued support, they won't be the last.
Together with CCREAD, this solar grid project provides both light and electricity to schools, medical centres and 1,000 homes.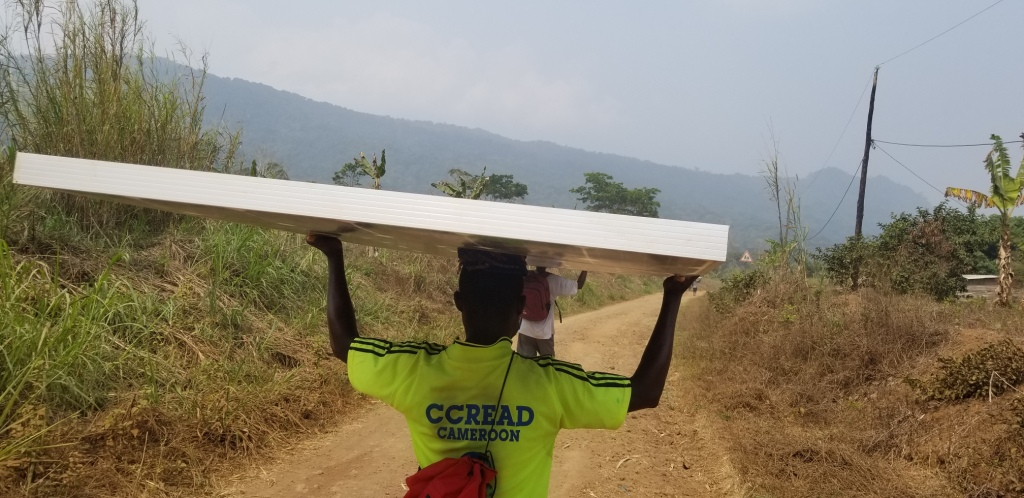 A CCREAD staff member balancing a solar panel on their head, walking down a road with misty hills and the Congo Rainforest in the background.
What this means for people.
Solar-powered light goes way beyond tackling deforestation alone.
"There is no way we would have thought that someday, people in this community will have electricity because we have been abandoned for years."
– A community member, Kupe Muanenguba Division of Cameroon
Light and power enable a more balanced life. It extends the day, creating opportunities to cook, eat and study, to talk and relax. When our basic needs are met, it builds a solid foundation for amazing things to happen beyond just getting by.
This is something we believe hugely benefits the world we live in and all of our futures. People living in rainforest are our best bet in protecting the natural environments that ultimately fight the climate crisis – and that's why we back people every time.
What this means for rainforest.
This solar project creates more opportunities for protecting rainforest and, having power at the flick of a switch means fewer trees are burnt for light. Simple.
Now what?
Word is spreading and many other villages in the area are requesting solar energy. Whether it's for light in homes, in schools or to power essential medical equipment in health centres, you have the power to turn five solar energy grids into fifty.