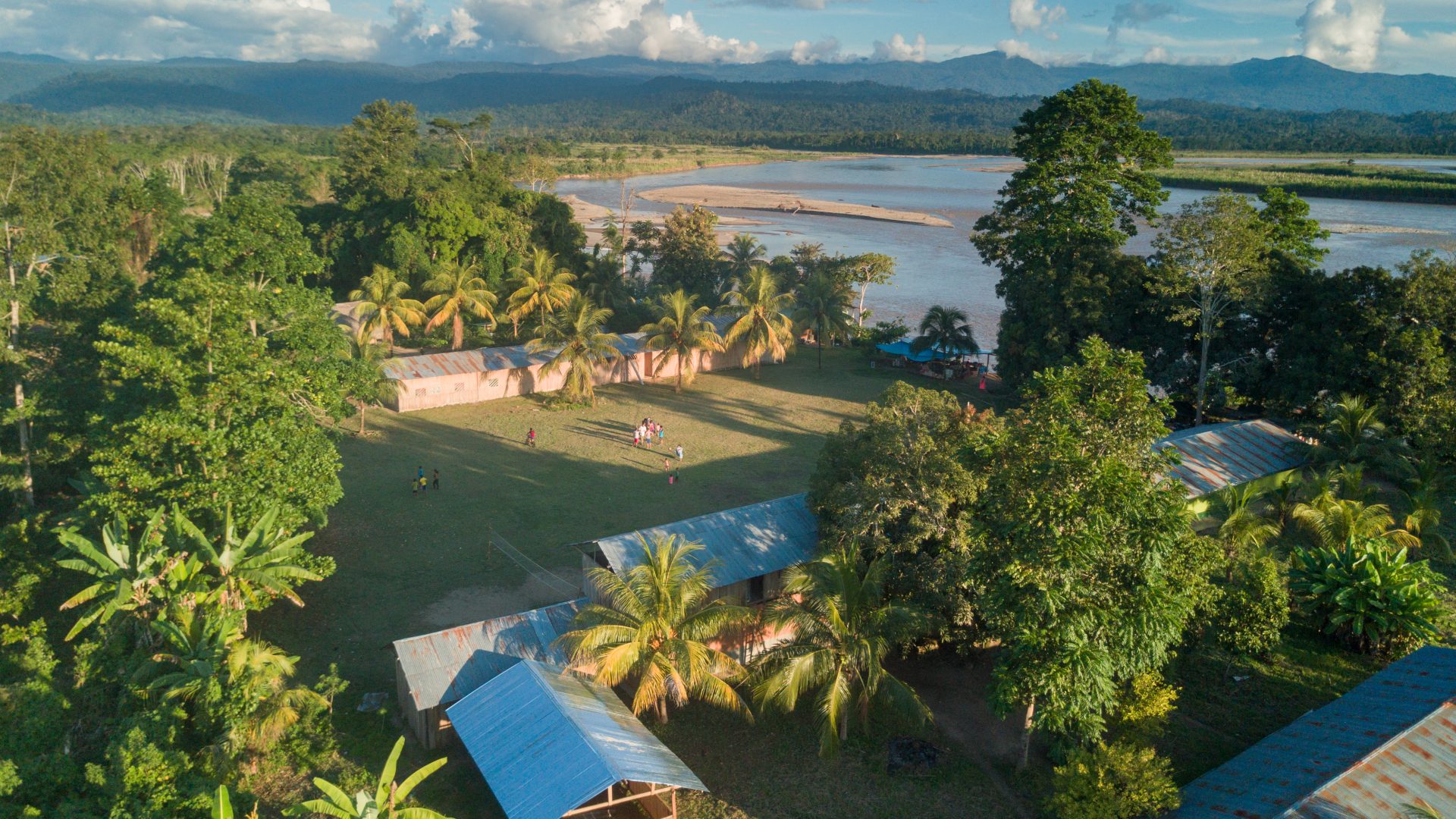 Trust: The secret weapon in effective climate action
Fifteen years of people-powered impact reveals more than just facts and figures.

Stats are just half the story
Cold, hard data is consistently valued over all other impacts. The tonnes of carbon stored, the hectares of rainforest protected and the numbers of people reached.
In 2022 alone, thanks to you, £1.65m was delivered to 14 community partnerships that protect rainforest. Over 50,000 people were reached, 108m trees protected and 177m tonnes of carbon stored safely across our partnerships.
We are proud of these stats, but they are just half the story. Not all impact is numerical and not all impact is about carbon or trees. This is something we strive to communicate better to you, that does justice to the cash you put in and the effort our team, partners and community give out.
People are game-changers when they feel supported
It's time we balance data with something much more human – the other side of quantifiable impact.
Trust.
"Urakuza [Awajún community] didn't have any kind of support in the past. People were unable to make payments or contributions to the community due to lack of resources. But in 2013, Cool Earth arrived and started working with us. They have been very supportive, on a communal as well as personal and family level. This support makes us economically stronger and also allows us to connect with other people and work in our fields."
– Efráin Wipio, Professor and Communal Leader
Trust is an essential ingredient in climate action. Essential for navigating change through unpredictable and complex social, political and environmental events that happen in rainforest. It's always been the bedrock of our work and it's about time we communicated the importance of this to you, who all make our work possible.
There are many ways to interpret rainforest and carbon statistics but there's only really one way to gain trust, and that's commitment. We know we won't solve deforestation solely with a two-year project. Nor will we fix injustice and poverty in two years either. To do the work that needs to be done, we stand by communities for as long as they want us, and for as long as it takes.
For many of our projects, this has been 15 years and counting since we got started. In 15 years of relationship building through connection and communication, real trust has been built. Trust that means through disasters like Covid-19, flash floods or extreme heat tinder-box conditions, through currency exchange issues or civil unrest action, our work continues. We believe in Indigenous peoples and local communities across the tropics and they trust us to back them.
So the fight against deforestation continues. We have a strong foundation for real change. Your trust in us has enabled projects to run consistently building on successes every year. Supporting communities that were already strong and are getting stronger.
Relationships matter
We are extremely proud of the relationships we nurture and you should be too. We can't deliver our work without your support and belief. We like to think it's because you trust us in the same way that we trust people in the rainforest.
Stick with us in 2023 as we continue to put your trust into action with over 20 people-powered projects, tech-fuelled Rainforest Labs and the launch of our Unconditional Cash Transfer pilot. Keep action happening in rainforest.