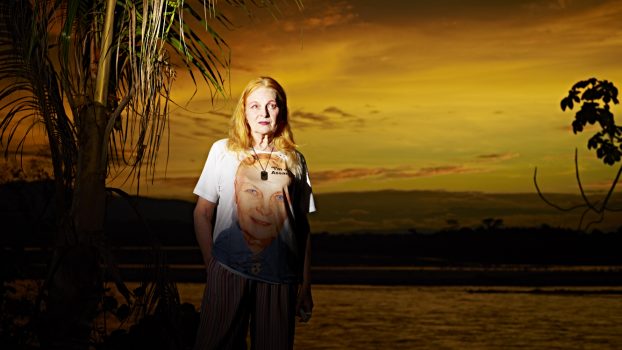 Vivienne Westwood and Cool Earth
"Cool Earth has a real plan to save the rainforest. Cool Earth is our only hope."
Vivienne Westwood has donated more than £1 million to Cool Earth. She's galvanised her friends to join the cause, including Kate Moss, Lily Cole, Sadie Frost and Stella Tennant, and has dedicated two of her fashion shows to Cool Earth. Following a week spent living with a tribe in the Peruvian Amazon, Vivienne has lobbied the Peruvian government on their Forestry Programme. Her zeal for rainforest protection is incomparable.
In 2013, Vivienne and her husband Andreas travelled with The Times to visit the Asháninka rainforest project that they have funded. "The Asháninka are wonderful. They are kind and elegant people who care about the forest, which is their home."
"Cool Earth has never had a more hands on supporter. Vivienne Westwood wants to understand and be involved in every stage of saving the rainforest, which makes her the most effective ambassador we could hope for."
Cool Earth's Director, Matthew Owen
Vivienne has designed a range of T-Shirts exclusively for Cool Earth. Proceeds go towards rainforest protection in our Asháninka Project.
[ContentLink]Visit the shop[/ContentLink]