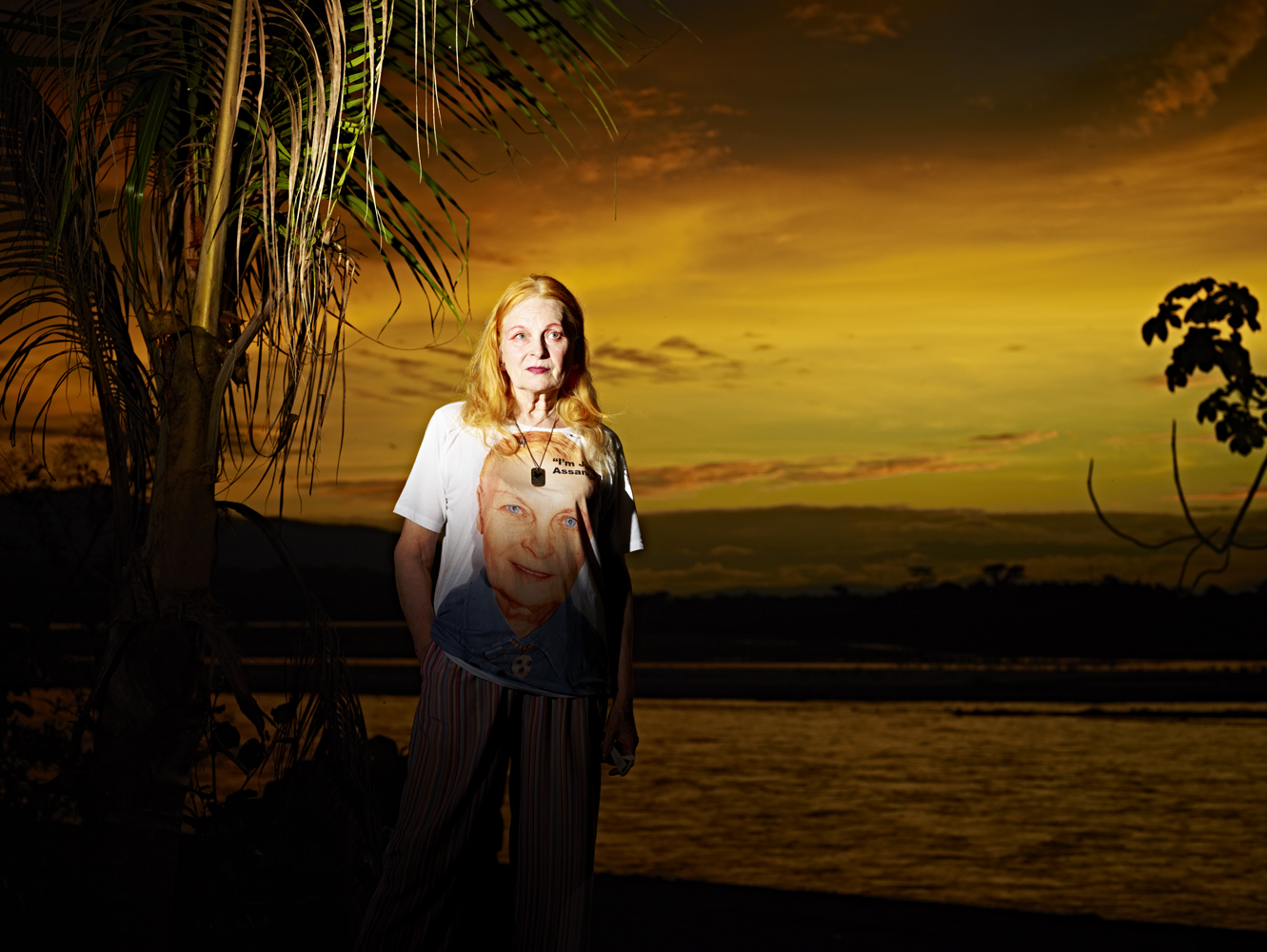 Vivenne Westwood – No Fun Being Extinct campaign with Cool Earth

In 2011 Dame Vivienne Westwood invested 1 million of her own funds to launch a fundraising campaign, 'No Fun Being Extinct' supporting the rainforest charity Cool Earth. The action was to highlight World Bank's expenditure failings as a staggering 90% of funds pledged to halt deforestation remains unspent.
The designer and environmental campaigner, along with Frank Field MP (founder of Cool Earth) aimed to demonstrate how rapidly money can be deployed into rainforest programmes.
The campaign called "No Fun Being Extinct", supported by fashion's biggest names, such as Kate Moss, Lily Cole and Sadie Frost ran for 18 months during which time Westwood aimed to help Cool Earth secure three of the world's most endangered forest.
Former Minister, Frank Field founded the rainforest charity Cool Earth in 2007 as a vehicle to allow ordinary people to leapfrog governments and take immediate action in the fight against climate change by protecting rainforests. The conservation method is a ground up approach, which works with indigenous communities to make rainforest trees of greater economic value left standing than cut down.
Despite a growing number of research papers highlighting community led management as the most effective way to keep rainforest standing over traditional reserves, many communities are not receiving pledged funds.[1]Nelson, A. Chomitz K.M 'Effectiveness of Strict vs Multiple Use Protected Areas in Reducing Tropical Forest Fires: A Global Analysis Using Matching Methods' in Public Library of … Continue reading[2]Authors: Porter-Bolland, L.; Ellis, E.A.; Guariguata, M.R.; Ruiz-Mallén, I.; Negrete-Yankelevich, S.; Reyes-García, 'Community managed forests and forest protected areas: An assessment of their … Continue reading
The Climate Investment Fund dedicated 600 million dollars (£390 million) to the Forest Investment Programme (FIP) to "tackle drivers of deforestation" with UK tax payers providing the most generous contribution – almost four years on, only 15 million dollars (£10 million) has been spent, all of which has gone on administration and advisors.[3]Climate Investment Funds, Trustee Report on the Financial Status of the Strategic Climate Fund, October 20, 2011. … Continue reading Vivienne Westwood demonstrated how taxpayers' money should be spent when it comes to saving rainforest for the benefit of the nations future.
Frank Field founded Cool Earth as a result of his utter despair at governments' failure to solve the problem of deforestation:
"THE LACK OF ACTION IN SPITE OF SUCH GENEROUS FUNDING IS A REAL DISGRACE. IT SHOWS THAT POLITICAL WILL IS JUST AS IMPORTANT AS MONEY."
Fashion designer and environmental campaigner, Vivienne Westwood, has been working closely with Cool Earth over the last 6 years:
"COOL EARTH HAS A PLAN TO SAVE THE RAINFOREST. IF WE DON'T SAVE THE RAINFOREST FORGET IT! I AM PERSONALLY SUPPORTING COOL EARTH AND INVESTING IN OUR FUTURE. I'M INVITING ANYONE INTERESTED IN SAVING OUR BEAUTIFUL WORLD TO JOIN ME."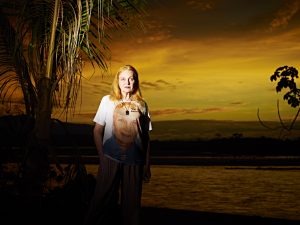 Frank and Vivienne called on the government to invest in community-led forestry management, which has been proven to be the most effective way to halt deforestation. Vivienne presented a report to No. 10 to showing how her funds have been spent to show that an effective mechanism to halt deforestation does exist.
Cool Earth has protected over 5 million acres of vulnerable rainforest since its launch in 2007, with less than 10% spent on administration. This is because the charity has worked from the ground-up with local communities who have a clear interest in keeping the forest standing. This works out as costing just a half of a percent of the FIP's budget.
Every tree makes a difference.
References

↑

1
Nelson, A. Chomitz K.M 'Effectiveness of Strict vs Multiple Use Protected Areas in Reducing Tropical Forest Fires: A Global Analysis Using Matching Methods' in Public Library of Science,

http://www.plosone.org/article/info%3Adoi%2F10.1371%2Fjournal.pone.0022722

↑

2
Authors: Porter-Bolland, L.; Ellis, E.A.; Guariguata, M.R.; Ruiz-Mallén, I.; Negrete-Yankelevich, S.; Reyes-García, 'Community managed forests and forest protected areas: An assessment of their conservation effectiveness across the tropics' in Centre For International Forestry Research,

http://www.cifor.org/nc/online-library/browse/view-publication/publication/3461.html

↑

3
Climate Investment Funds, Trustee Report on the Financial Status of the Strategic Climate Fund, October 20, 2011.

https://www.climateinvestmentfunds.org/cif_enc/sites/cif_enc/files/CIF_Annual_Report.pdf