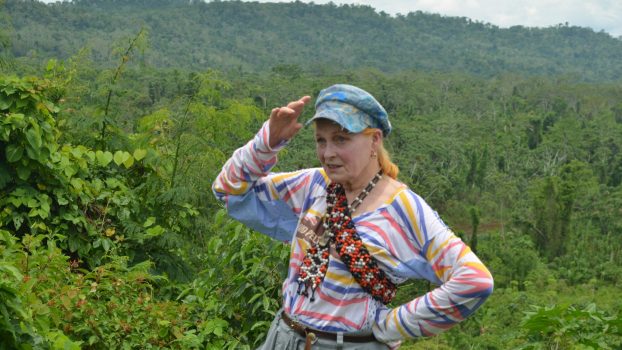 Vivienne Westwood's Rainforest Manifesto
"Cool Earth has a plan to save the rainforest. If we don't save the rainforest – forget it! We must begin today – tomorrow is too late. Governments have been talking about saving the rainforest for 40 years. Now, only half of it is left.
Since launching in 2007, Cool Earth has worked with indigenous rainforest people to protect millions of acres in the Western Amazon and block the advance of illegal logging, the first stage in most rainforest destruction.
I'm inviting my friends, celebrities and everyone interested in saving our beautiful world to join me. Think about getting involved… Remember: no rainforest, no planet. We have less than ten years to keep what is left."
[ContentLink]Support our latest project[/ContentLink]