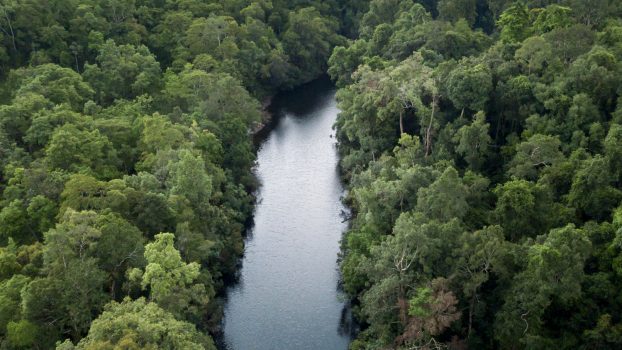 2020: The year ahead with Cool Earth
2020 and the coming decade will be pivotal in the fight against climate breakdown. 
In ten years from now, we must be reflecting on how far we have progressed, together. We're not talking hover cars and coffee machines that predict the future. We're looking ahead to the bold steps that we will all take to change society's relationship with nature and rainforest, for the better.
When it comes to making sure we still have rainforest in ten years, it's a global effort. Even if the closest you'll get to experience the humidity of the rainforest is the steam room. Rainforest is vital; you don't have to see it to believe it.
With this all in mind, Cool Earth has 3 core values and aims for our next year of work:
1. Keep rainforest intact
The role of intact forests as a natural climate solution is vital. It's clear that meaningful emissions reductions cannot happen without reducing the amount of rainforest destroyed each minute. It's why protecting rainforest has been Cool Earth's aim since day one.
Scoping more projects and partnerships to increase the amount of rainforest we are helping to protect.
From developing deforestation-forecasting tech to supporting sustainable livelihood schemes, we will provide and support innovative ideas to help families earn a living, grow food and reduce pressure on the forest.
Continue leveraging cutting-edge technology and data to improve our understanding of forest health in our partnerships and how best to deliver programmes.
2. Ensure everyone has a say
Effective, community-led conservation can only take place when all members of a society play their part in decision making. Involving the marginalised and overlooked at the same level as those who shout the loudest is vital if we are to develop scalable and fair solutions to deforestation.
Subsidiarity and localisation will not just be 2020 buzzwords. Instead, these principles will be integrated in every level of our conservation programming. Look out for more on the importance of this later in the year.
As well as in the community, we are spending two weeks with our in-country teams to hold workshops, talks, meetings and take feedback.
A wellbeing survey in our Peruvian partnerships will help affirm their main priorities for their families and in Papua New Guinea, education will play a large part of conservation programmes.
3. Everything we learn, we share
We won't ensure our climate's future stability by working in silos, nor hiding our mistakes. By sharing our challenges and failings as much as our successes, we will learn from our work and from one another.
Committed to transparency, Cool Earth is a learning and experimental organisation.
Facilitating learning between teams; sharing past experiences from the field, as well as introducing the teams to some new ideas and perspectives.
We will share knowledge between teams and partnerships, researchers, government and business sectors where possible.
The '20s are not a decade for environmental snobbery nor out-doing each others' motivations.
Whether yours is to protect the bugs and the bees, or you're kept awake at night by the hockey-stick graph, use it for positive means. It is how we will make a difference, together.
Rainforest is our global safety net. Protecting it is the smartest, most positive climate action there is.