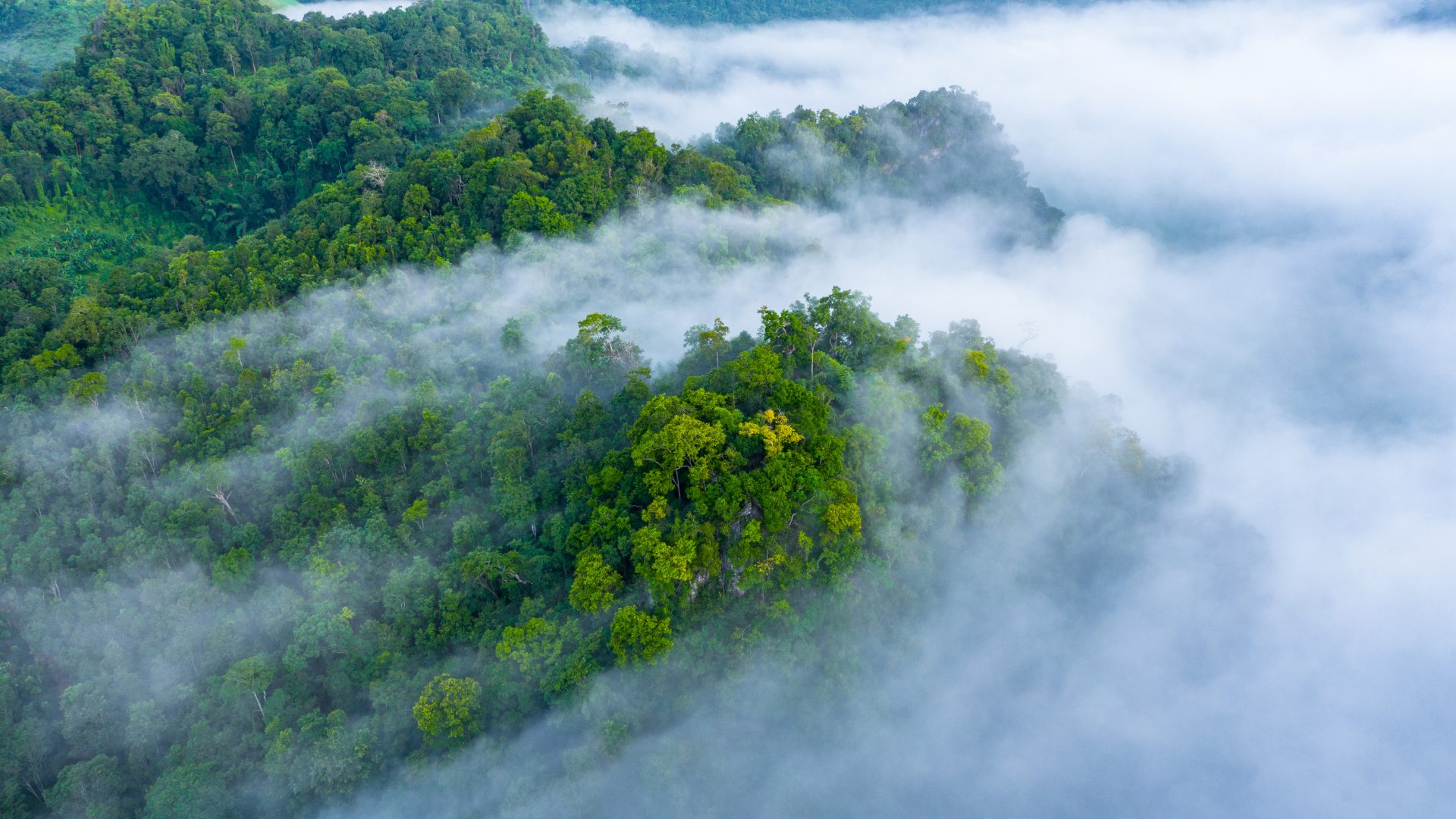 Our Team
Protecting rainforest is a challenge that needs incredible people. We're grateful to have a creative, smart and committed team of fifty across three continents. All fighting the climate crisis alongside our supporters and rainforest communities.
Senior Leadership
Matthew Owen
As Director of Cool Earth, Matthew's dynamic leadership has led our organisation from strength to strength in the last fifteen years, from one community partnership in Peru to forty projects in tropical rainforest across the globe.
With a background in development and financial analysis, Matthew is passionate about working with rainforest communities to combat climate change. His experience makes him uniquely positioned to inspire and guide the Cool Earth team.
Dr Hannah Peck
Deputy Director
Dr Hannah Peck
With expertise in ecology, conservation, and rural community development, Hannah leads on policy and research at Cool Earth, alongside her role as Deputy Director. Working directly with communities and our in-country teams, she is the Safeguarding lead for our organisation.
Specialising in environmental issues, biodiversity, and conservation, Hannah has a PhD in Ecology-Zoology from Imperial College London.
Lauren Howard
Head of Fundraising and Engagement
Lauren Howard
Lauren leads the Fundraising and Engagement team at Cool Earth, and raising money for good causes has been her favourite thing to do ever since she can remember.
Over the last fifteen years, she has worked across pretty much every fundraising stream in the charity sector, from mass participation to major gifts, to not-for-profit retail and special events – from Cornwall to Hong Kong.
Building and leading teams, developing brands, and growing new income streams are Lauren's core focus. When she gets the time, Lauren enjoys writing creative copy and developing new fundraising products.
Sophie Kisnorbo
Head of Operations and Country Manager (UK)
Sophie Kisnorbo
Sophie is responsible for Cool Earth's UK operations, and plays a key role in our global operations strategy.
Her role focuses on organisational efficiency, developing workplace culture and talent recruitment, as well as leading on wellbeing and productivity in the workplace.
With eight years of experience working alongside senior leaders in the Royal Household and NGO sector, Sophie has held several posts as a Project Manager, Executive Assistant and has worked in Events Management, delivering complex programmes for international events.
Isabel Felandro
Head of Programmes
Isabel Felandro
As Head of Programmes at Cool Earth, Isabel leads the global programmes team on conservation projects with indigenous communities to protect the Amazon rainforest and support people's well-being using her specialist knowledge across environmental policy and law,  gender and climate change.
With an MPhil in Environmental Policy from Cambridge University, Isabel has previously worked as a legal consultant for the Peruvian government on developing environmental policies. Other work experience includes consulting and developing technical-legal research for international organizations such as the United Nations Environment Programme (UNEP) on issues related to gender and climate change and with the  UNEP WCMC and The Nature Conservancy (TNC) focusing on environmental impact assessment and biodiversity offsets reforms in Peru and Latin American countries.
Her interests include climate action and sustainable development, gender, and a community-led approach to conservation.
Regina Kewa
Country Manager, PNG
Regina Kewa
As Country Manager, PNG, Regina leads the Papua New Guinea-based team at Cool Earth.
Regina joins our team with over 22 years experience in working with indigenous people on community development programmes in food security, income generation, health, education and women development in order to improve their lives.
With a Bachelor's degree in Tropical Agriculture and a certificate in Management, Regina is passionate about leading the team to support forest communities by implementing sustainable community projects and programs of their choice.
The Cool Earth Team
From forest monitoring and copywriting to website development and cacao farming, you'll find our team members working across Peru, Cornwall, Papua New Guinea and London.