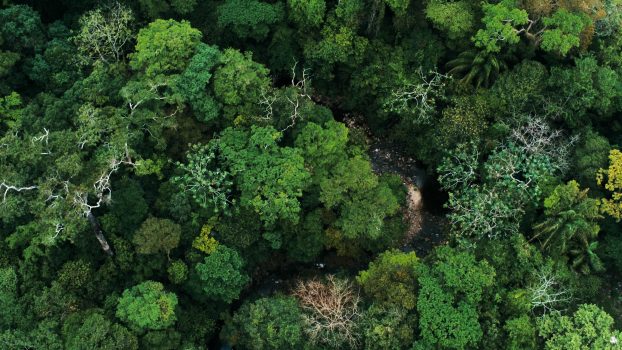 In the next 24 hours, deforestation will create as much CO2 as eight million people flying from London to New York
IN THE NEXT 24 SECONDS,
YOU CAN DO SOMETHING ABOUT IT.
There's no denying that climate change is the biggest problem facing Earth.
But you can have a positive impact right now.
This Earth Day, support Cool Earth's rainforest saving partnerships and help protect the world's most efficient carbon store.
COOL EARTH IS NOT A CARBON OFFSET SCHEME. IT'S SO MUCH MORE.
All trees represent a store of carbon. Their trunks, branches and roots are carbohydrates created by carbon dioxide breathed in, oxygen breathed out and water sucked up. Rainforest is found where growing conditions are perfect with maximum sunlight, warmth and water.
Cool Earth's village partners have all been pressured to sell their trees for timber or ranchland, palm oil or mining. They have refused and instead work to keep their trees standing. You'd think this would cost more than a traditional offset scheme but in fact, it's an incredibly cost-efficient way to keep carbon locked in.
And that's not even the best bit. Cool Earth partnerships provide habitat protection, sustainable livelihood development, improved incomes and better health and education for some of the world's most remote communities.
SUPPORT COOL EARTH AND KEEP CARBON WHERE IT BELONGS
Across all Cool Earth partnerships, it costs on average around £60 to protect an acre of rainforest. This figure reflects the population size, area of forest, and opportunity costs of refusing offers from loggers. An acre of rainforest stores on average 260 tonnes of carbon in the trunks, branches and roots of trees. Carbon that would be released into the atmosphere as CO2 if the trees were felled.