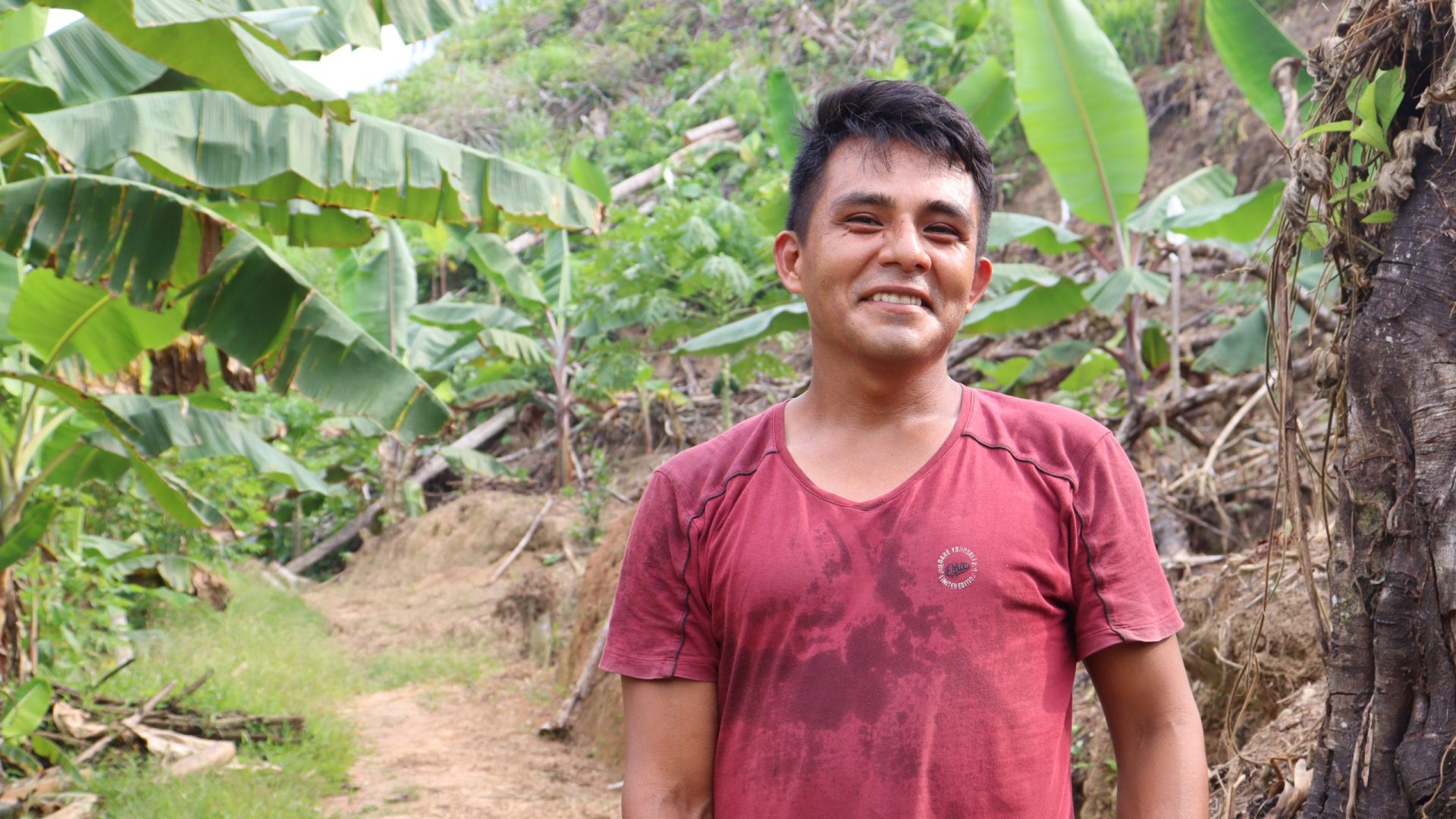 Elmo: Fish farming that takes care of people and the river
"I wanted to learn about fish farming to improve the quality of life in my community and help other project participants"
Urakuza is an indigenous community located more than 5 hours by car from Bagua (Amazonas), where more than 1040 people live on the banks of the Marañón River. However, members of this community face harsh living conditions due to a lack of income, which brings serious problems for families such as malnutrition and anemia, as well as the overexploitation of rainforest resources such as wood, fish, and soil. All these factors threaten the sustainability of living harmoniously with the Amazon, but this situation is changing.
"Before the Cool Earth projects came in, there wasn't much income, because we didn't raise fish, there was nowhere to eat and what we took out of the river was scarce, it was dangerous too," says Elmo.
Today, Elmo is a promoter of the fish farming project but started as a participant more than three years ago. Thanks to this project, more than 96 participants from Awajún communities have been developing knowledge to be able to use native Amazonian fish, such as Paco, Gamitana, and boquichico as a resource to improve their lives.
"They have been with us for more than three years in that time, the community has understood what it was about and why it was important. (…) We have taken importance of what they teach us: how to breed, feed, and build the dams. We didn't know about that job. We always dedicated ourselves to the river, to go fishing, because we did not know how to make our pond and have our own fish. So little by little we have been advancing. In my community, more and more people have joined fish farming projects because, in addition to food, it gives us money for household needs", says Elmo very proudly.
This new way of obtaining resources is also contributing to the recovery of ecosystems in local water bodies (rivers, lagoons, and tributaries) and curbing indiscriminate fishing. Elmo explains that in the past, the villagers were faced with a severe lack of food, and threw poison made from plants, known as barbasco, to try to and catch the small number of remaining fish. This desperate measure aggravated the situation, since it killed a large number of animals in the ravines and the recovery of native species was very slow. Today thanks to fish farming, more sustainable practices are being used, but there are still great challenges ahead.
"As a promoter, I come early to feed my fish. Then I go to visit the other project participants. Sometimes participants have made their pond and need to clean it there I help them, explaining how they can feed their fish. But we lack food, there is difficulty in getting it, it is a bit expensive and there are participants who cannot acquire it (…) I dream that everyone can meet their needs with more fish and fish farms so they can live well."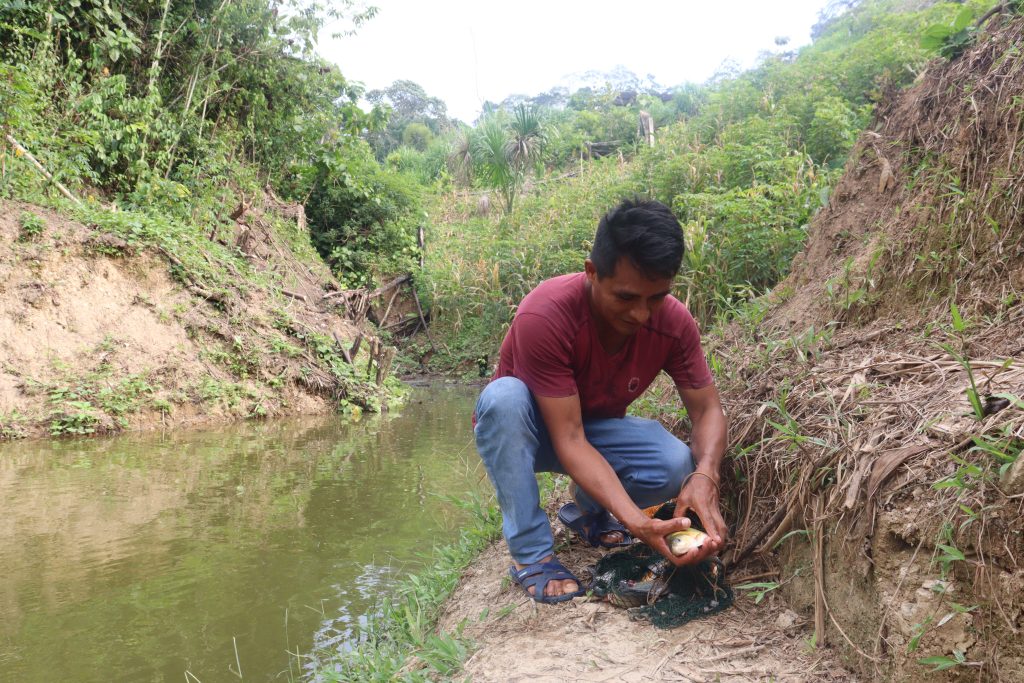 Thanks to Elmo's work, members of his community can continue to gain the knowledge and skills needed to ensure food security and improve sustainable methods of farming that do not damage the local ecosystem. "I wanted to learn about fish farming to improve the quality of life and help the participants. I wanted to learn and then also be able to teach others. (..) It is important to conserve the environment because that is what we live on and, when it is lost we can no longer repair nature so easily, we cannot live, we would cease to exist."
Key information
This year, Cool Earth in Peru will be focused on strengthening the capacities of the community so that they can prepare their food using cocoa shell flour with supplements such as fish meals and soy cake. Soon machines will be implemented for the preparation of flours with local inputs such as cassava, plantain, and pituca.
We will also support the creation and formalisation of an association of fish farmers so that each participant and family can manage their income, organise food preparation and access state support.
Help us make this possible for Elmo and his entire community! Donate here.