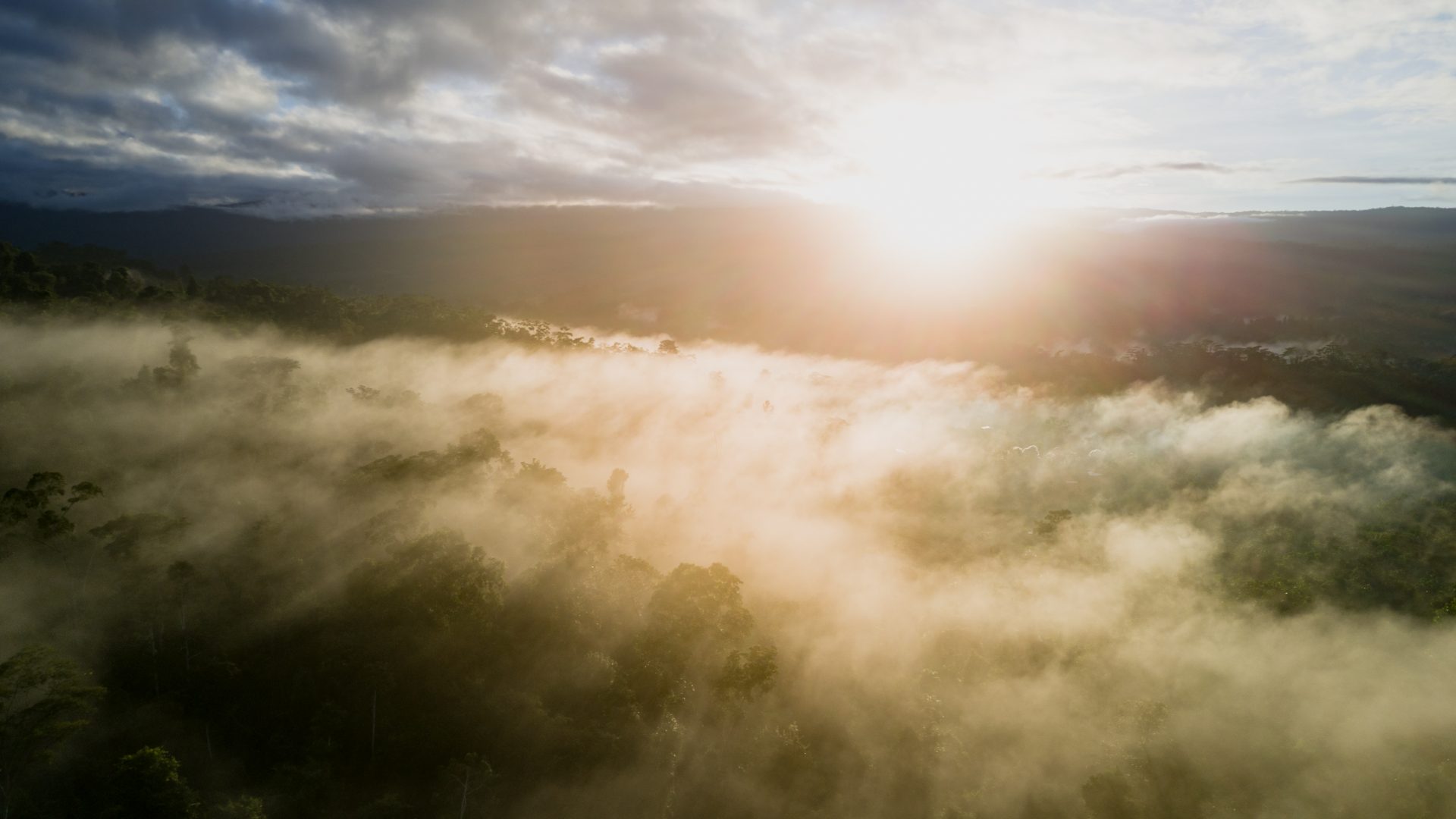 Just Cash: The Plan*
*Like all the best-laid plans, subject to change.

First things first
Not up to speed with why cash and nothing but cash works so well to halt deforestation? Watch our latest webinar or read the blog here.
Cash, but with zero strings
We are launching a radical pilot to get no-strings cash in the hands of communities living in the Peruvian Amazon. To ease the pressure on rainforest and give people the choice to stay where they live and protect their homes.
Trusting people with cash grants has always been at the heart of Cool Earth's work. This new project takes that approach five steps forward by removing any barriers to how that money is used. Those with the best track record in keeping rainforest healthy.
Your support has funded the groundwork
Extensive research, consultations, meetings and preparations in partnership with people living in rainforest have led us to this point – the launch of our most radical climate action plan to date. Resulting in a foundation that will set up the indigenous organisations we partner with and the communities we work alongside to explore this new approach.
*The caveat
Life in rainforest is unpredictable.
Plans shift for very good reasons. Whether it's the outbreak of civil unrest in Peru, changes in law and legislation, access to community locations or global pandemics. These plans you're about to see could all change, but know that we're ready to adapt.
So hold onto your seats, we might just be on the brink of something that could change the face of people-centred rainforest protection.
2020 > Now:
We reimagined the future of conservation based on 15 years of climate action in the world's biggest tropical rainforests during Covid-19 lockdowns.
February 2023:
An agreement is reached with the prospective Indigenous federation to join The Unconditional Cash Transfer pilot as a guiding partner and ethical guardian of the project.
March 2023:
Field staff recruited to act as a key point of contact between the participating community and our Indigenous partner.
April/May 2023:
We work with external bodies and financial institutions to facilitate the delivery of Unconditional Cash Transfers to comply with national regulations.
June/July 2023:
Field trips to test logistics before launch and address potential issues.
August 2023:
We launch the first 24-month Unconditional Cash Transfer pilot in the Peruvian Amazon where 300 people receive a monthly payment to address their needs and priorities.
September > December 2023:
Monitoring and evaluation begin with regular communication with the community to understand their experiences, concerns, and challenges to gather ideas for improvements.
Your cash makes climate action like this happen
Similar pilots are planned for Papua New Guinea and communities living in and around the Congo Rainforest so don't stop believing and backing. There is still time left.