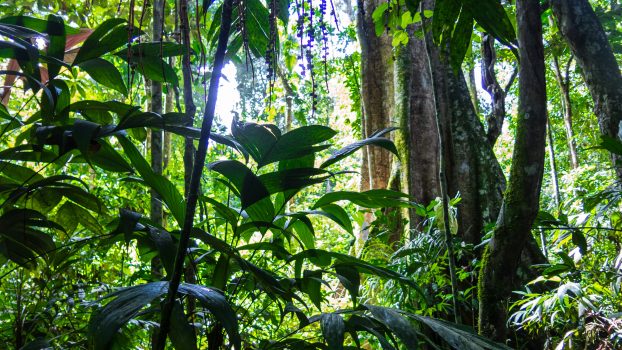 Cool Earth Patron Dame Vivienne Westwood to be honoured with the Swarovski Award for Positive Change
Every decision that Vivienne Westwood makes is coloured with her passion for protecting the planet.
Cool Earth was delighted when she accepted invitation to become a patron of Cool Earth in September 2015. And we are delighted that today she'll be honoured with a well-deserved award for positive change.
Vivienne and her husband Andreas have donated more than £1 million to Cool Earth. She's galvanised her friends to join the cause, and has dedicated two of her fashion shows to Cool Earth. Following a week spent living with a tribe in the Peruvian Amazon, Vivienne lobbied the Peruvian government on their Forestry Programme. Their zeal for rainforest protection is incomparable.
Today, the British Fashion Council (BFC) has announced that Dame Vivienne Westwood will be honoured with the Swarovski Award for Positive Change at The Fashion Awards 2018 in partnership with Swarovski. The Swarovski Award for Positive Change, recognises and celebrates individuals who have made a positive impact on society, the environment or both. The recipients acknowledge the challenges our world faces and actively seek to address them using their resources to achieve change and positive impact.
Vivienne's support of Cool Earth and her commitment to protecting the world's rainforest is unparalleled, using her influence for a huge amount of good, and rally support for a cause close to her heart. 2018 has been no exception. This year alone, Vivienne Westwood has created a unique new collection alongside another iconic British Designer, Burberry, to benefit Cool Earth. She also designed a limited edition T-Shirt in aid of Cool Earth's rainforest conservation work.
It takes bold, brave and outspoken individuals to stand up and demand action, and we feel privileged to have the unfailing support of such a brilliant Rainforest Champion.