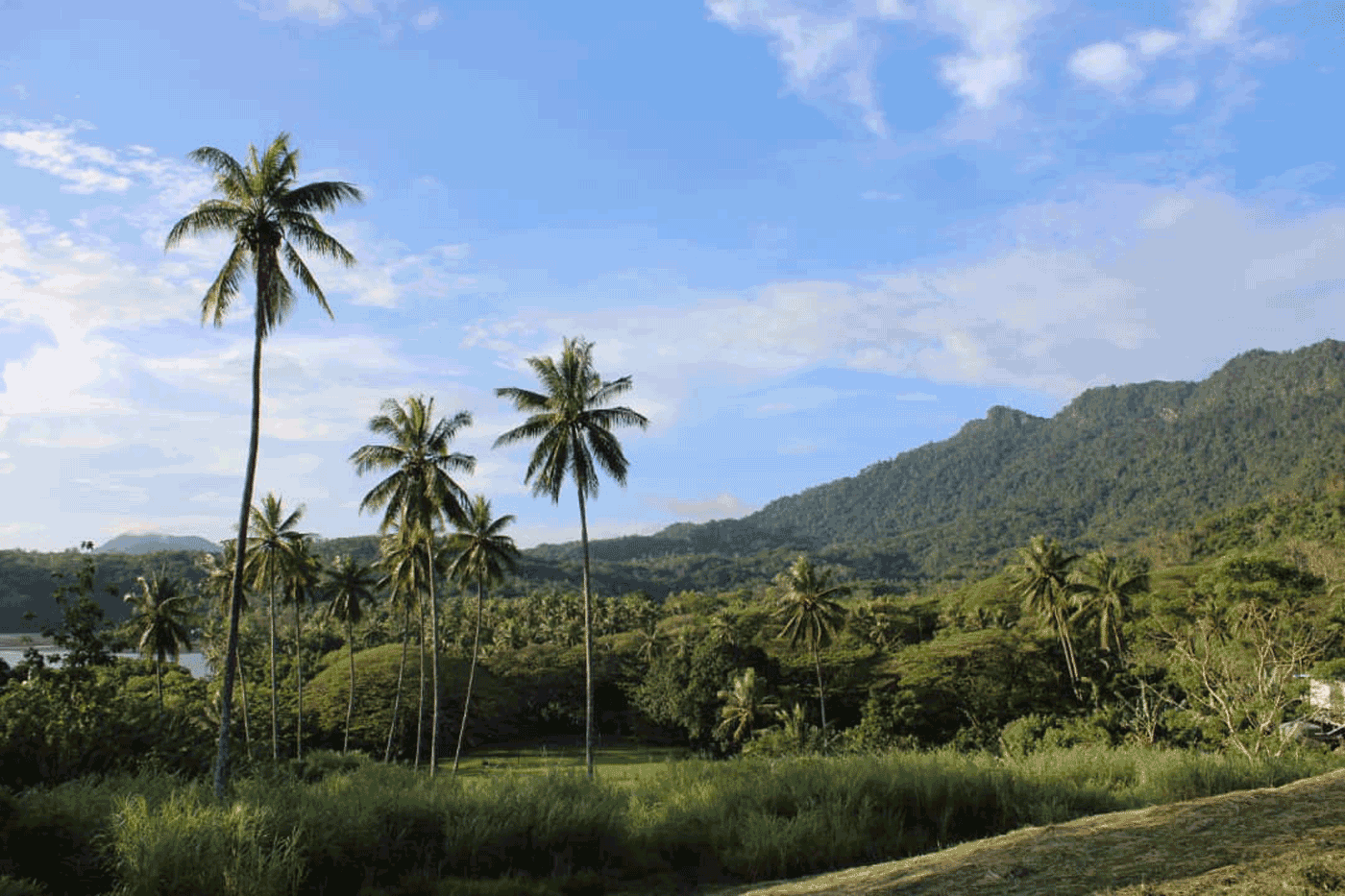 Acting beyond borders in Papua New Guinea
We leapfrogged formality with the RWSSP to save lives and protect rainforest.
Borders are blurry.
Many parts of the world have an excruciating, and sometimes dangerous, obsession with borders. Our homes, towns, districts and countries as a whole use marked-out territory often to deter others. Hostile mapping can show incredible short-sightedness (Brexit!) and is at times a guise for racism and plain old intolerance.
These "red lines", and what they mean in our partnerships and in rainforest, are everyday conversations at Cool Earth. We're learning with our work in Papua New Guinea that borders and their meaning, borders being a largely western, colonial idea, are blurry. Landowners change, land use changes and the borders themselves aren't fixed, but fuzzy. The idea that "this line means that bit is theirs and this bit is mine" just doesn't translate in many other cultures and we're here for it. After all…
Illness, poverty and climate pressures do not care for borders.
In cases where it's not always important where one village ends and another starts, we must embrace fluidity and have a wider perspective outside of self-imposed borders and barriers.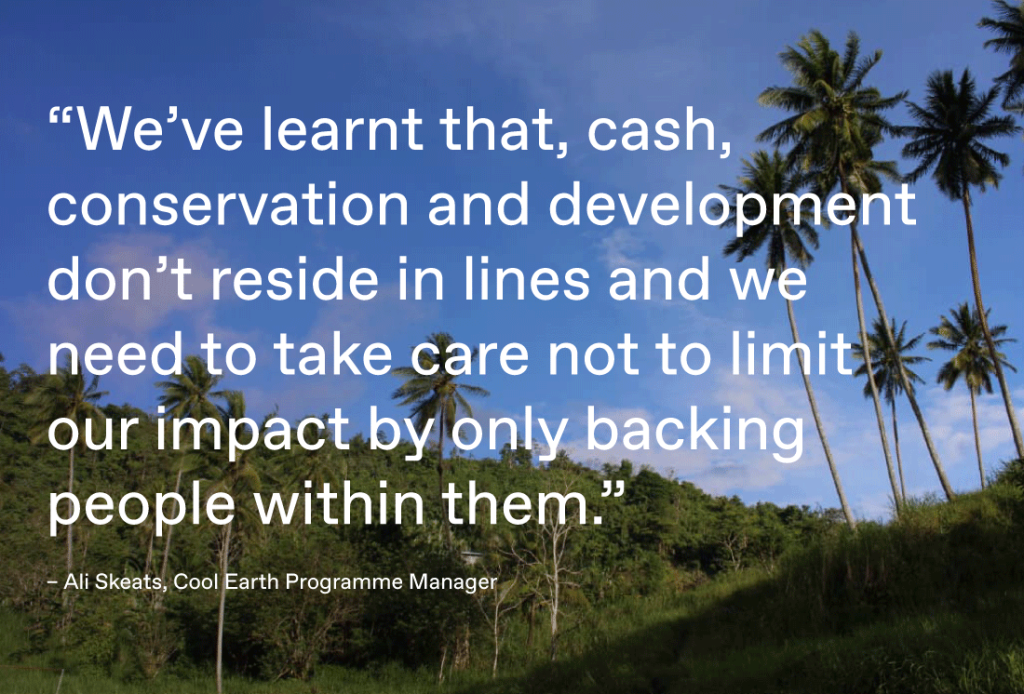 Land rights are a different story but even then life is inextricably linked. As we've seen from the global spread of Covid-19 recognising this fact is the only way we can overcome the most important problems that face us. Problems that often affect the Global South and marginalised communities more than anyone else.
Acting outside of agreements.
How we fund projects is becoming more flexible. Your donations have funded climate action in the New Guinea rainforest that many conservation organisations just would not have sticking to agreements made.
Our collaboration with the United Church's Rural Water Supply and Sanitation Project (RWSSP) focuses on tackling health issues impacted by a lack of clean water. This work is usually restricted to our partnership areas only. Covid-19 drove us to expand our reach to other villages in the area. With your cash in hand to fund work in the pandemic, we and RWSSP met the health and hygiene challenges head-on.
"The school is proud and happy for the Hand Washing Facilities that were supplied to the school during the Covid-19 pandemic. This has greatly helped the students to really apply the hand washing practice."
– Mr Justin Tokuruwaga (Senior Teacher Gadaisu Primary School)
Multiple clean water access points and hand washing facilities were built and implemented in schools, and medical centres and made more accessible in village centres.
How this protects rainforest.
The bottom line is that healthy rainforests need healthy people.
Good hygiene prevents illness and disease, prevents expensive travel to hospitals, and prevents medical bills. It means kids and adults can study to create opportunities where they live without having to leave. Empty rainforest is much easier to exploit and financially pressured people are easier to persuade and pressure to sell their land.
With the push to improve health infrastructure beyond our partnerships, around 2,650 people now have hand washing access including over 1,000 children.
You can help us do more.
In the past, people have relied on unprotected wells, river water and streams for drinking water and washing. Sources that can be corrupted by sediment runoff from industry activity like deforestation, mining, palm oil pollution or, with rising sea levels, salt.
Cash is being used to build communal water tanks and hand washing stations but an upcoming project with RWSSP will do even more. More clean water infrastructure on a household level and more training for local people to maintain these new drinking water stations too, all to support over three thousand people. Projects like this can't happen without you. Keep it up.