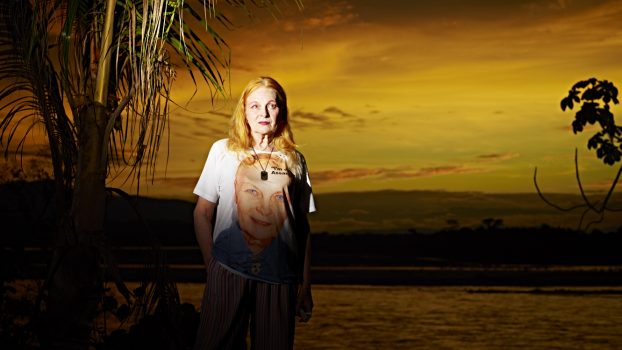 Burberry Collaborates With Vivienne Westwood in support of Cool Earth
The limited edition collection, which will be the first collaboration for Burberry under Riccardo Tisci, will launch in December 2018.
Riccardo Tisci said: "Vivienne Westwood was one of the first designers who made me dream to become a designer myself and when I first started at Burberry, I knew it would be the perfect opportunity to approach her to do something. She is a rebel, a punk and unrivalled in her unique representation of British style, which has inspired so many of us. I am so incredibly proud of what we will be creating together."
Vivienne's support of Cool Earth and her commitment to protecting the world's rainforest is unparalleled, using her influence to rally support for a cause close to her heart.
Having visited Cool Earth's partnerships in the Peruvian Amazon, Vivienne and Andreas are tireless supporters of the people-led conservation model that is keeping a million acres of rainforest standing. Vivienne has built a career on being ahead of the game, finding affinity with a relatively small charity that works; redefining rainforest conservation since 2007.
Cool Earth is thrilled to have the support of the two most iconic and influential British clothing brands, helping to keep trees standing from Peru to Papua New Guinea.