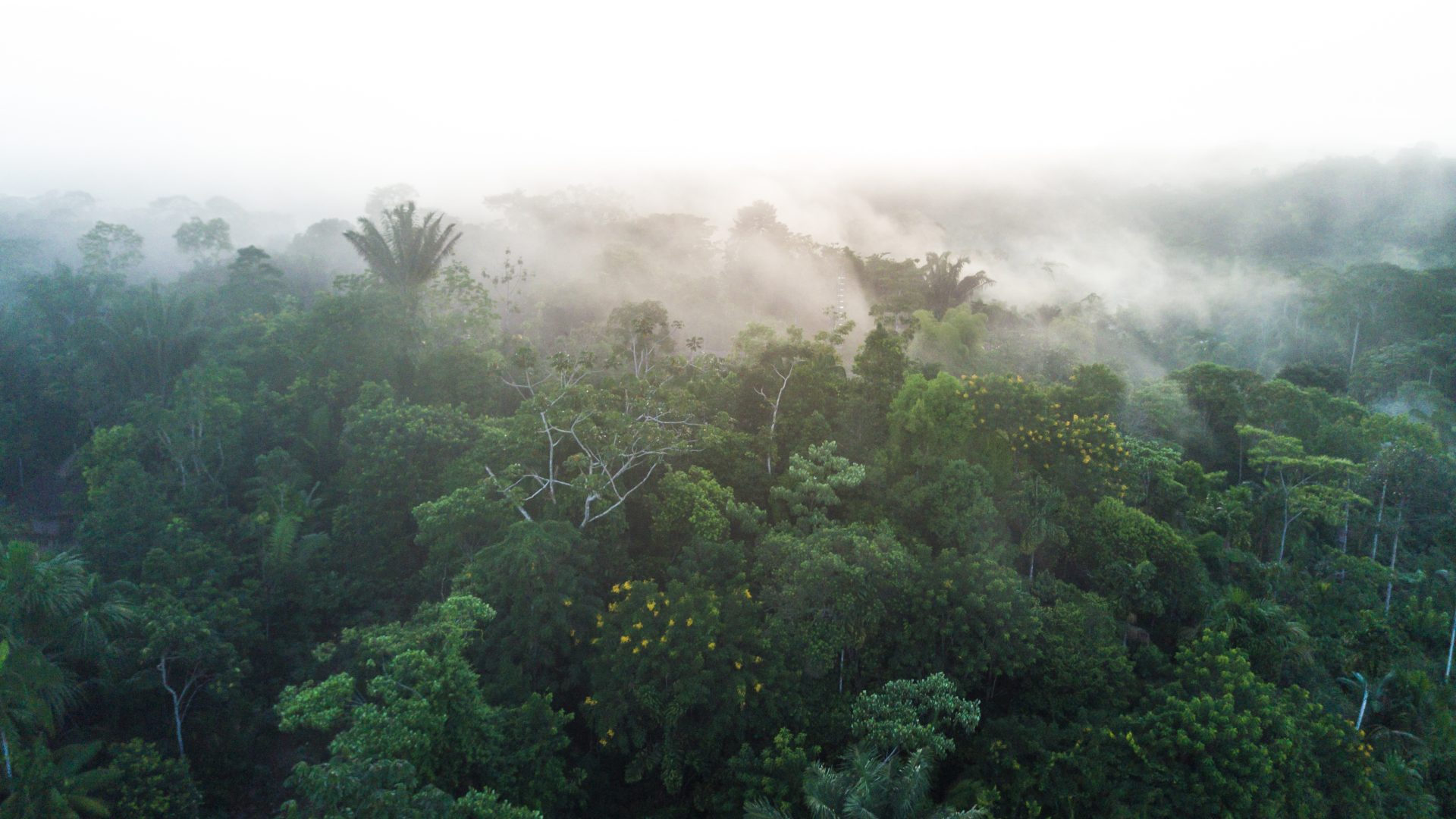 Global Forest Watch Report: The Results Are In.
This week, Global Forest Watch released its annual analysis of 2021 tree cover loss in the Global Forest Review.
We can't sugarcoat it – the findings by Global Forest Watch are stark. Large areas of tropical and boreal forest that are home to millions of people, biodiversity and carbon are being lost at an alarming rate. Put simply, we are losing too many trees, too fast.
Despite this, there is reason to be hopeful. Together, we can fight to end deforestation.
Cool Earth Forest Impacts Analyst Matt Proctor has delved into the report and done the hard work so you don't have to. Read on for Matt's summary.
The State of the Forest in 2022
New analysis by Global Forest Watch shows that the tropics lost 11.1 million hectares of tree cover in 2021, equivalent to an area the size of Bulgaria. The positive news is that this is a 9% decrease in rates of forest loss in 2020. The bad news is that this is still far too high. Tropical primary forest loss – the most carbon-dense forest in the tropics – resulted in 2.5 Gt of carbon dioxide emissions; which is equivalent to the annual fossil fuel emissions of India.
What is forest loss?
Forest loss is defined as the complete removal of forest for any reason, including human-caused loss and natural events. This loss may be permanent or temporary; for example, temporary tree cover loss may occur when trees are cut down for subsistence agriculture and the land is subsequently replanted or allowed to naturally regenerate. Deforestation, on the other hand, typically refers to the human-caused, permanent removal of natural forest cover.
What causes deforestation?
Commodity-driven deforestation, mainly driven by demand for minerals, fossil fuels, or agricultural products, is the largest threat to tropical forests, especially in South America and South-East Asia.
Tropical forests have also been heavily affected by fires in recent years, with blazes drawing massive media attention, particularly in 2019. Since these ecosystems are not adapted to fire, the blazes may cause adverse impacts on those forests for years to come, and present an ever-increasing threat to those who rely on rainforests.
These tropical forest fires also result in major climate-damaging emissions, resulting in a potential positive feedback loop between climate change and fires.
Cool Earth has partnered with the indigenous-led organisation, CARE, to create a people-first fire prevention plan for now, alongside providing the tools needs to tackle wildfires so that local people can live in a healthy and safe environment in the future.
What needs to happen?
These latest trends underscore just how much action it will take to achieve global zero-deforestation goals.
Under the 2021 Glasgow Leader's Declaration on Forests and Land Use, 141 countries committed to collectively "halt and reverse forest loss by 2030." Realising this commitment will require a consistent decline in forest loss every year for the rest of the decade — a decline that is not yet happening in the tropics as a whole.
How do we do it?
By supporting indigenous people and local communities.
Indigenous people and local communities have historically managed their forests at least as sustainably as other forms of management, including protected areas (Sze et al., 2021). Cool Earth's own analysis has demonstrated that forest loss rates in the territories of its partners over the last five years have been consistently lower than forest loss rates in the local region.

Figure 1: Source – Hansen et al. 2013, https://doi.org/10.1126/science.1244693
Not only do forests managed by indigenous people and local communities experience lower rates of forest loss, but the forest loss is also often much less damaging in the long run. Remember the difference between forest loss and deforestation? Tropical forests are highly regenerative, and people who live there often support natural regeneration and reforestation (Bennett et al., 2021). We know that people have lived in tropical rainforests for thousands of years, so it stands to reason that they know how to look after them sustainably.
Indigenous support is central to forest conservation plans, underscoring the need for conservation to support their rights and recognise their contributions.
A new hope
There is still a long way to go in ensuring that a just and fair amount of climate funding reaches people who live in rainforest, but policy-makers and research institutions are slowly but surely coming around to what we, and you, already believe in.
Supporting indigenous peoples and local communities is the smartest climate you can take.