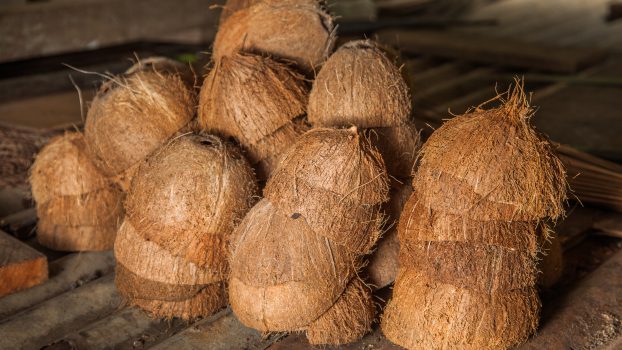 Coconut oil:
How it's made in Milne Bay.
Each family has coconut palms in their garden plot that are passed down through the generations. Many people produce copra (dried and smoked coconut flesh) that can produce a small profit at the market, but there is potentially more profit from coconut oil.
In Cool Earth's partner community in Wabumari, a group decided that they would like to produce coconut oil rather than copra. With a much higher value, and its usage booming, this simple method caught their eye. In April Daisy Halaba, Cool Earth's Project Manager, ran training sessions with the group to produce high-grade virgin coconut oil. Already, the group has over 200 litres packed up and ready for sale.