In the Amazonas region of Peru, approximately 5 in 10 children and adolescents stop attending school for economic reasons or due to a lack of support from their families. However, despite difficulties, cacao has become a source of income with which parents of the community of Urakuza and its annexes bet on the education of their sons and daughters.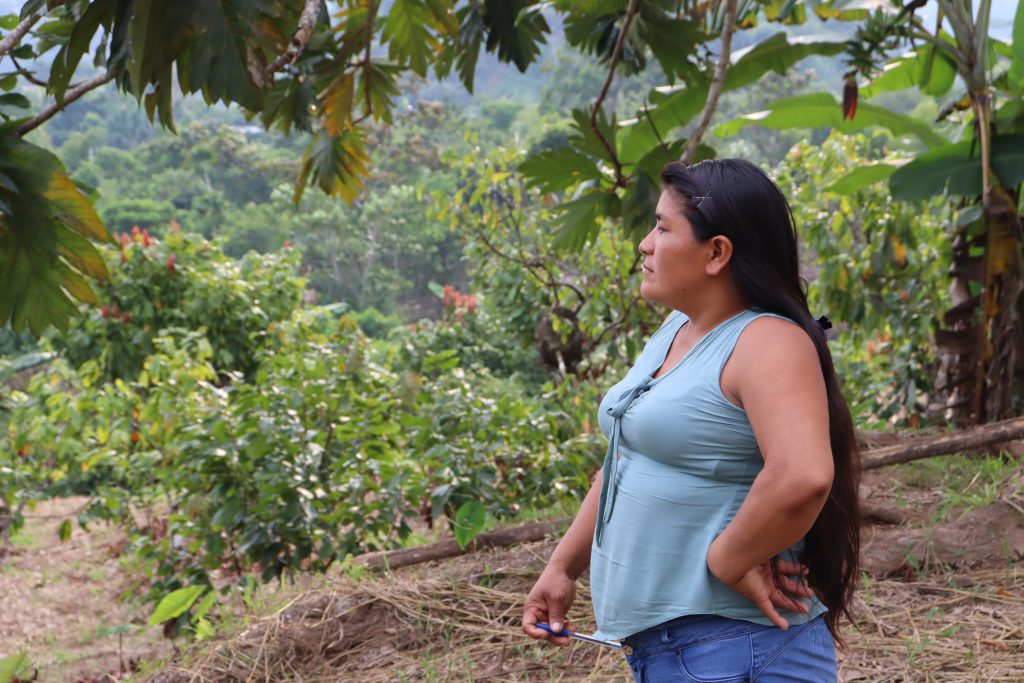 Cania's story
Cania is the mother of a 17-year-old son and has three daughters aged 13, 8, and 4. She lives in the community of Kayants, an annexe of Urakuza, making the walk to school around two hours one way.
"My children study at a distance of two hours walking to school, we get up at 4 a.m. so they can have enough time to walk to study and I keep with the little ones at home"
After saying goodbye each morning, she goes out to her farm to work her cacao plantation. As a participant in the cacao programme, Cania tells us that she has learned how to prune, clean and fertilize her plants and can now see the results. Cania longs to sell more and more to continue supporting her son and daughters.
"We told them [the Cool Earth team] that we need pruning, we need compost and harvest to have more fruit and all that has helped us (…) Now my whole farm is clean and I harvest more."
Nestor's story
Like Cania, Néstor is another participant as well as a promoter of this program – which today reaches more than 130 people and their families from Awajún communities in the Amazonas region.
"We have changed our families and how we made cacao. They saw how it is pruned, how it is cared for, how it is taught. Some engineers who came before wanted to teach us how cacao works, but they had never taught us like Cool Earth taught us before. Now we need to buy more pruners,"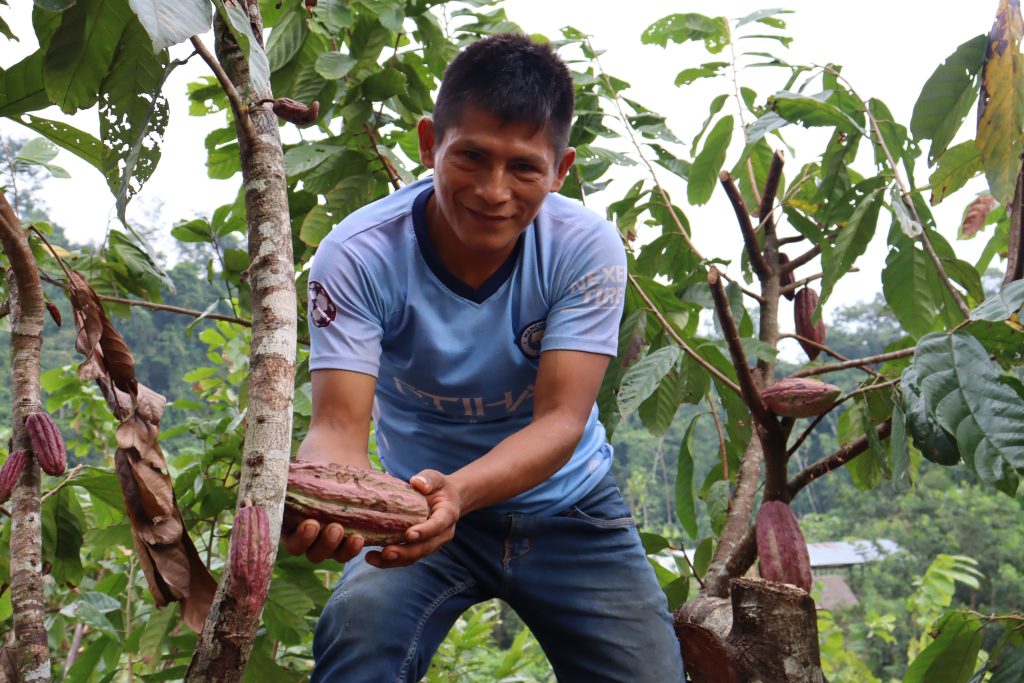 Néstor also gets up very early to help his eleven sons and daughters get ready for school. After that, he goes to work helping more people in the community to improve their cacao plots.
"In the afternoon, we go with my wife and children to the farm and I taught them how to cultivate, how to make cacao grow so that when they grow up they also learn (…) Cacao helps us improve the education of our children, for health, for food, that's why I want to sell more, I'm advising to sell and plant more. We sow more and we want to take more care too."
Future legacy
The sons and daughters of Cania and Néstor already dream of being professionals, and they as parents are working to give their children the best possible future whilst also taking care of the natural resources they have inherited as a community and in the not-too-distant future it will also be theirs.
"The forest is important for living. Some in the city no longer [have] rain. Here, as we have a forest, we live happily. The forest protects here," explains Nestor.
For her part, Cania reminds us "If we don't have nature, where is the wind going to come from? Here, on the other hand, in the jungle it is beautiful. We always need clean air."
Want to support them? Donate here.