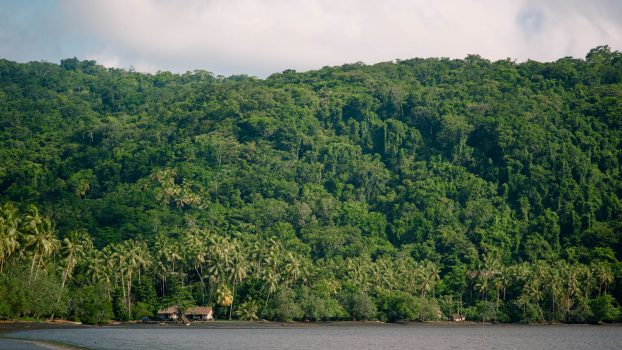 Time for Nature
A report by Clifford Peter Yaee, Papua New Guinea Forest Project Coordinator.
Environmental awareness and education are more important than ever in engaging people with nature and the issues that are affecting it. It gives the insight needed for people to understand and see what's best when it comes to protecting and preserving rainforest.
World Environment Day in 2020 had the theme 'Time for nature'. Originally, a day of education and celebration was planned for June in Cool Earth's partnerships in Papua New Guinea. However, as with many events this year, Covid-19 meant postponement to a later date in order to keep everyone safe.
"Students are the agents of change for tomorrow. Awareness programmes give the understanding needed to make good future decisions to protect and preserve their environment."
As soon as we were able to go ahead, we reached out to local schools and villages including Wabumari, SiloSilo and Fife Bay, and were invited to come and speak. Combining presentations with everything from plays to poems, discussions to debates was a positive way to engage all ages in these sometimes complex issues. One powerful moment was when ten young people took part in a debate and roleplay, acting as a logging company who wanted to take local people's forest. They were soon told to leave. It's meaningful but fun activities like this that bring biodiversity loss, deforestation and local people's rights to life for young people. It gets the conversation going, and then keeps it going.
With colouring in and storytelling, Nicky Roma, Cool Earth Biodiversity Officer, was able to present simple environmental concepts to the children. Teachers told us how happy children were with the programme and also the donated stationery we gave them. In fact, they requested more teaching materials on the environment, climate change and conservation to further teach the students.
Awareness and education will continue to be one of the many parts of Cool Earth's work in Papua New Guinea. Supporting the education of the communities we work alongside so they can continue to protect and preserve their essential forest environment.
– Report by Clifford Peter Yaee, Papua New Guinea Forest Project Coordinator.