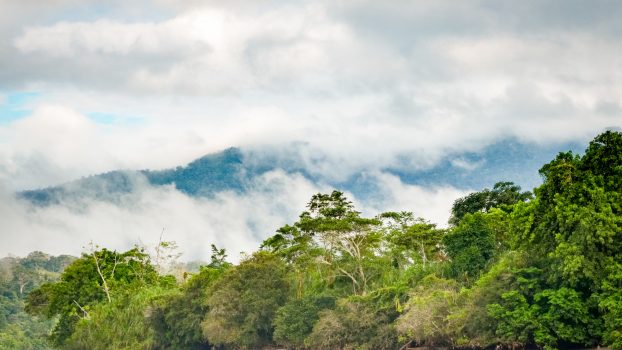 Tajimat Pujut: Wellbeing in rainforest
Wellbeing in rainforest. When it comes to development, all too often it's one or the other.
A community-led approach to conservation embraces and learns from local traditions while scaling up and supporting sustainable development.
By using the latest forest monitoring technology, Cool Earth is helping local people in a way that reduces pressure on the forest and to be aware of the threats that unsustainable development may pose.
The link between forest and wellbeing is regarded by many as the Awajún secret weapon to counter repeated threats faced throughout their history.
It's why the Awajún has held on fast to the concept of Tajimat Pujut. Loosely translated as 'wellbeing' in rainforest, Tajimat Pujut is key for those of us who want to protect the future of our planet.
Newly constructed roads are bringing consumerism and non sustainable development to the doorstep of the Awajún. This not only threatens local culture and wellbeing in rainforest but also places pressure on the vital ecosystems they have been protecting for years.
Social, cultural and environmental sustainability are often ignored when it comes to infrastructure. How indigenous communities use their land needs to be an equal part of any plan in the forest.
Alongside reports from the Awajún, Cool Earth is able to identify increased levels of deforestation occurring near roads using data and satellite technology.
By calculating the likelihood of deforestation as a result of transport infrastructure, Cool Earth can support local people with the knowledge needed to keep forest standing.
Understanding the context and needs of local communities not only helps to preserve cultures but is also essential if we are to find the best ways of protecting rainforest long term.
Putting wellbeing above economic growth is something we may never understand. It could even cost us the fight against climate change. There's a lot for us to learn from the Awajún. Martin Simonneau, Cool Earth Programme Manager